Nickel Allergic Contact Dermatitis

Low Nickel Diet
A sub-population of patients with nickel allergic contact dermatitis will present with manifestations of systemically activated allergic contact dermatitis (aka Systemic Contact Dermatitis, SCD). In cases with widespread recalcitrant nickel allergic contact dermatitis that only demonstrate partial clinical relief following strict nickel avoidance, there may be a component of SCD. Evidence suggests that following a low nickel diet can be efficacious in these patients. A targeted, points-based approach can make the low nickel diet more manageable.

Nickel allergic contact dermatitis has become a more widely recognized disease process over the last three decades in the United States due to the ubiquitous nature of nickel and the greater detection rate by patch testing. Avoidance of nickel is the key to management of allergic contact dermatitis. Knowledge of sources is paramount. This quiz-based interactive educational tool can be used to test your savvy on the sources of nickel.

Decrease exposure to nickel
Lowering the amount of nickel exposure is the definitive treatment of allergic contact dermatitis to nickel.  Purchase nickel free products from reputable companies (e.g. NoNickel.com) that certify their wares have been tested and always confirm nickel free by DMG testing products!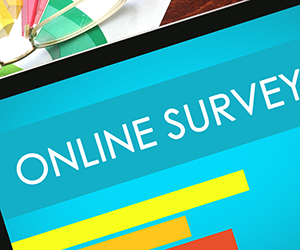 "You are invited to participate in a survey entitled 'Patient Registry of Nickel Allergic Contact Dermatitis.' The goal is to assess the number of people in the United States confirmed to be allergic to nickel. This information is intended to be used to encourage policy makers to establish safer use guidelines for nickel in common items like earring posts, keys, door handles and electronics. The survey will take about 1 minute to complete and will ask you questions about your allergy to nickel, for example, when, how, and by whom you were diagnosed."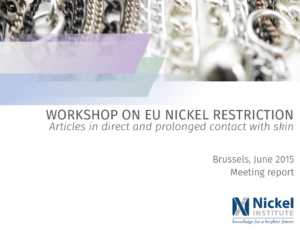 NACD Report A4
"On the clinical side of the debate, Gentofte University Hospital's Jacob Thyssen referred to NACD as a 'global health issue' and called for greater enforcement of the regulations at a European level together with the use of appropriate alloys. He also stated that an area of focus should be body piercings and non-compliant jewellery as they carried the main threats as the primary cause of nickel sensitisation and NACD"

Barrier protection from nickel
While avoidance is the gold standard therapy, exposure to nickel can be lowered by using barrier creams, such as the ones available from Skintifique.  Such creams form an invisible barrier between the item containing nickel and your skin, so that the skin is less exposed and therefore does not react.